I just want to start by letting you know I have personal experience with this. I have walked in some difficult illness, fatigue, and overweight shoes.
These are three of the things I did as I lost 34 pounds in the last three months. And 58 pounds over the last 15 months. Slow but steady. The critical key is steady. I did not try to do more than I was able.
And took myself from being basically bedridden from cancer treatments, bone-on-bone knees and fibromyalgia (not able to exercise at all) to being able to at least get up and around again.
I'm going to talk about three diet tips that can also boost your energy. But these are also three energy boosting tips that will cause you to lose weight—especially weight that is fat.
To help the first tip hit home for you I want to tell this story I heard in a video from Helen M. Jacobs.
I don't remember it word for word but it was something like this.
"This morning at three o'clock in the morning, my hubby woke me. And not for the reasons you might think.
I woke up suddenly as I heard him fumbling around. I said, 'What are you doing?'
And he said, 'I have to start the generator.'
It's three o'clock in the morning and it's pouring down rain outside. Why now?
He said, 'We've just about run out of power'
These are not good words for a couple that live off the grid and get all of our power from our generator.
HOW COULD
WE RUN OUT OF POWER?
He said, 'We haven't been monitoring our energy levels.' When we have company, you know, our energy usage changes and we use up more. And we just haven't been diligent in monitoring our levels. So, at three o'clock in the morning, we're running low.
So out in the pouring rain he goes to start the generator. And it really hit me. Do most of us even check our personal energy levels throughout our day? And every day?"
So…the first tip (1) is to monitor and check in on ourselves often. You know, paying attention and evaluating often is a terrific way of checking in on our own energy system throughout the day, right? And the same thing holds true for weight. I find if I check it at least every day or two…sometimes 2 or 3 times a day… I am motivated to do more to get it down to the level I want.
But for this tip to work you have to avoid ONE DEADLY MISTAKE!!!
You cannot…I repeat you cannot…beat up on yourself.
Remember the age-old saying that I just made up… "It's true that if you do not measure you cannot improve…but if you're too critical of yourself you lose your groove."
Whether it's when we're waking up first thing in the morning or we're going to work, or even as we wind down and go to sleep at night…Just do a simple check -in with yourself. How are you doing on a scale from zero to 10?
Or step on the scale and embrace the results because no matter what the scale shows you…this is your journey and every step on it is necessary to get where you want to be.
Ask yourself, where am I on a scale from zero to 10? It's meant to be an easy process. Remember to have empathy in this moment. Be kind to yourself. Then ask, how can I generate energy momentum to raise my energy level up and keep my weight level going down?
Being aware of where you are is what's important. The knowing gives you the ability to ask yourself a follow up question. How can I generate energy momentum? So, let's say you're at a two when you do that check-in. Remember, you have to be kind enough to yourself to have some empathy for yourself…NO MATTER WHAT LEVEL YOU ARE!
And let it be okay in the moment. But recognize it is time for you to take some action. It's time to dance!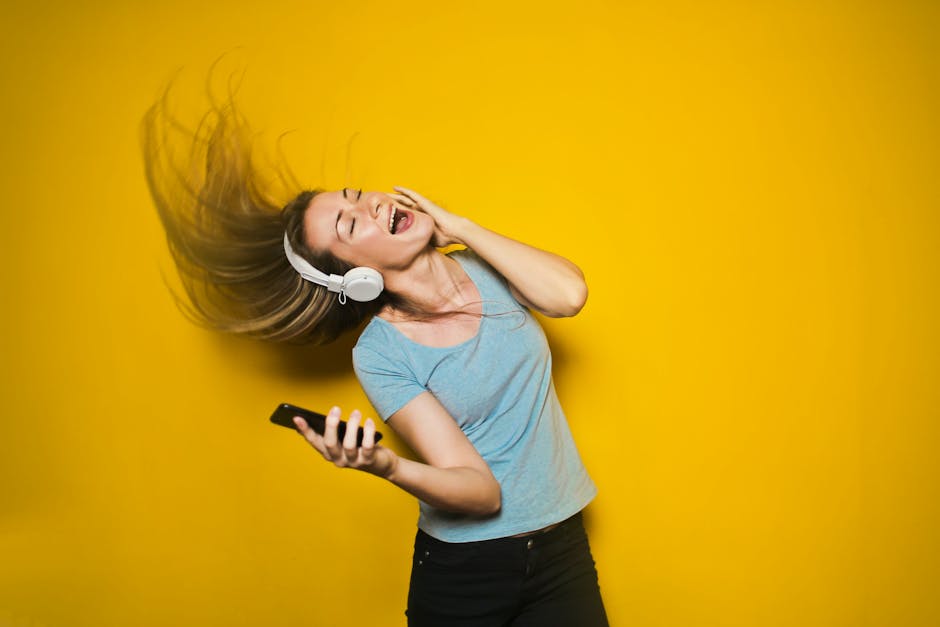 Once you are monitoring yourself and staying aware you can move on to tip number 2.
Tip number (2) is to eat and snack often on raw vegetables.
I know you probably know this already but I find I need to be reminded of it often. And to make it work you have to find some vegetables that you ACTUALLY LIKE. But there are so many available now that I can promise you there are some you can at least LEARN TO LIKE.
When you cook the vegetables, you're destroying many of those good enzymes that you need and those enzymes help digest your food. Normally if you didn't have those enzymes it would be like depleting the reserve that you have. So, it gives you that extra boost when you eat raw vegetables instead of cooked vegetables. Now make no mistake, cooked vegetables can still be very good for you! However…
I like to find vegetables that have a good 'ka-chunk'.
The crunch it makes me feel like I'm eating something like a snack that's not really a snack… it's actually good for you.
I find I enjoy snacking on carrots, celery, red bell peppers, green bell peppers, yellow bell peppers (the variety is good for you), sugar snap peas, jicama, or anything like that. So much better for you than candy bars or chips…and they really do taste great…especially when you start weaning yourself off junk food.
It's probably just a mind thing with me but I do like the crunch and it kind of distracts me if I'm a little hungry and it gives that extra energy that I need throughout the day.
It helps me to add variety and a little more flavor to often use a dip…usually a vinaigrette or something low in sugar…sometimes I use apple cider vinegar, a dash of lemon juice and raw honey. The key is to be stingy with the dip…just enough to add a dash of flavor. Pomegranate vinaigrette is also a favorite.
I also occasionally add a ¼ cup (small handful) of raw nuts and seeds. These add a different kind of crunch, a feeling of solidarity, and almost make your snack feel like a whole meal. Many grocery stores have started offering veggie snack packs like this in their produce section that make it easier to do this if you are very busy or like me, just too worn out to spend time preparing.
Now it's important to eat raw green leafy vegetables in addition to the crunchy raw vegetables. Many people like spinach or kale…now they are not my favorite so I will add them into my smoothie or I'll have a nice salad and use other dark, crunchy leafy lettuce along with them and some nuts or a little fruit to add flavor. Apples and walnuts seem to go well with almost anything.
And again… you can add a vinaigrette dressing that is low or without sugar or even just vinegar and lemon juice with a dash of raw honey.
It's really great to have those green leafy vegetables that are they packed with nutrients… BECAUSE they're also great for fiber and help you digest your food just like the other raw vegetables.
It really does give YOU that extra boost of energy that you're looking for. You need that extra energy because if you're feeling really tired or fatigued you need to JUMPSTART YOUR PERSONAL GENERATOR.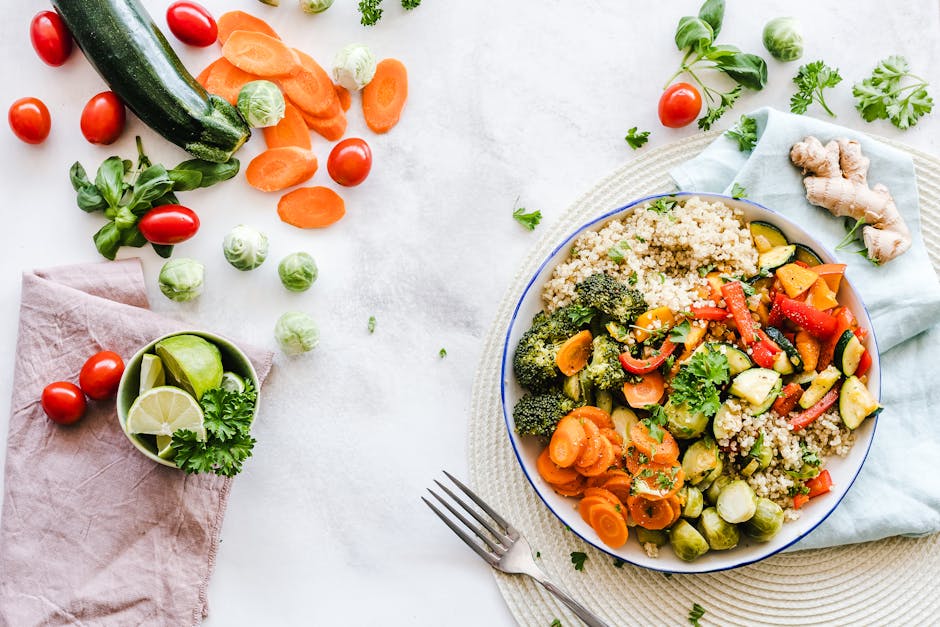 The third and last tip is to (3) eat the healthy fats.
A lot of people have been talking about this and for me it definitely helps to eat some of the good fatty foods…you really should be eating avocados, walnuts, hemp seeds, flax seeds, chia seeds and etc. What many people like and use a lot on their food is flaxseed and avocado. If you like walnuts grab a handful throughout the day and that's really great.
You can put flaxseed on yogurt or I'll put it in my smoothies or oatmeal (usually steel cut) when I make those. Or you can be like the 'Rich and Famous" and have avocado for breakfast on toast…or have it on a sandwich. Just make sure that you incorporating healthy fats into your diet.
Bonus Tips: Cor Omega makes a great omega 3 fats supplement that tastes like a spoonful of orange or chocolate pudding even though it's based on fish oil. It tastes great, metabolizes swiftly into your body and will boost your energy a little bit if you're trying to watch what you eat and you're trying to lose weight. If you are on a low calorie diet, I find a tablespoon of MTC oil every low-calorie day really takes the edge off of hunger. You can add it as a substitute for any oil in salad dressings or dips.
You have to do what's good for you and you know your body and what works for your body. This has worked for me I feel much more energized throughout the day and have been losing weight steadily at about 1 to 2.5 pounds a week. I HIT A FEW WALLS where I stopped losing or even gained weight…I did not let myself get discouraged but kept with it…and eventually BROKE THROUGH the wall.
Here is one very last BONUS TIP. Some nutritionists do not agree with this but I have found it helps me to have one day a week where I just eat whatever I want…no worries or regrets of any kind. This seems to help my body feel I am not starving myself so I don't find myself gorging myself after 3 or 4 weeks of eating less food or only eating energy-building healthy foods.
Now I don't usually go overly crazy stuffing myself or anything, but since I started giving myself a break for a day each week without judgement, I started losing weight more successfully and continuously over the long term and I have more energy with far less crashes of fatigue.
I hope these easy-to-implement strategies can help you as much as they have helped me.